Community Involvement
Here are some of the organizations that I am involved in and feel passionate about:
As one of the world's leading child development organizations, Compassion partners with the local church in 26 countries to end poverty in the lives of children and their families. Today, more than 1.4 million children are discovering lives full of promise and purpose as they develop in all aspects of their lives—minds, bodies and relationships—while discovering God's love for them in the gospel of Jesus Christ.
Learn more about Compassion Canada
The Canadian Cancer Society is a national community-based organization of volunteers whose mission is the eradication of cancer and the enhancement of the quality of life of people living with cancer.
Learn more about The Canadian Cancer Society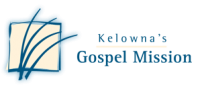 Kelowna's Gospel Mission will feed the hungry, shelter the homeless and help the hurting.  We will provide assistance to all.  We will minister to the whole person, spirit, soul and body by sharing Jesus with a servant's heart.
Learn more about Kelowna Gospel Mission